Connect with your steam account
Interactive PUBG map!
https://pubgmap.io/
Found a accurate PUBG map today. It shows the following:
High loot areas.
Medium loot areas.
High chance gun loot spots.
High change vehicle spawns.
Possible chance vehicle spawns.
Possible chance boat spawns.
You can also mark the planes flight, once marked it shows boundaries on either side of the path showing the maximum air travel distance.
Marking the flight path is also handy as reference throughout the match to see roughly where players will be heading from etc.
The map also lets you measure distances, from point A to B, which calculates the time it will take to travel by foot or vehicle, which is handy to see if you can make that final loot or not before that electric field of death violates you.

Here's a screenshot utilizing the flight path tool: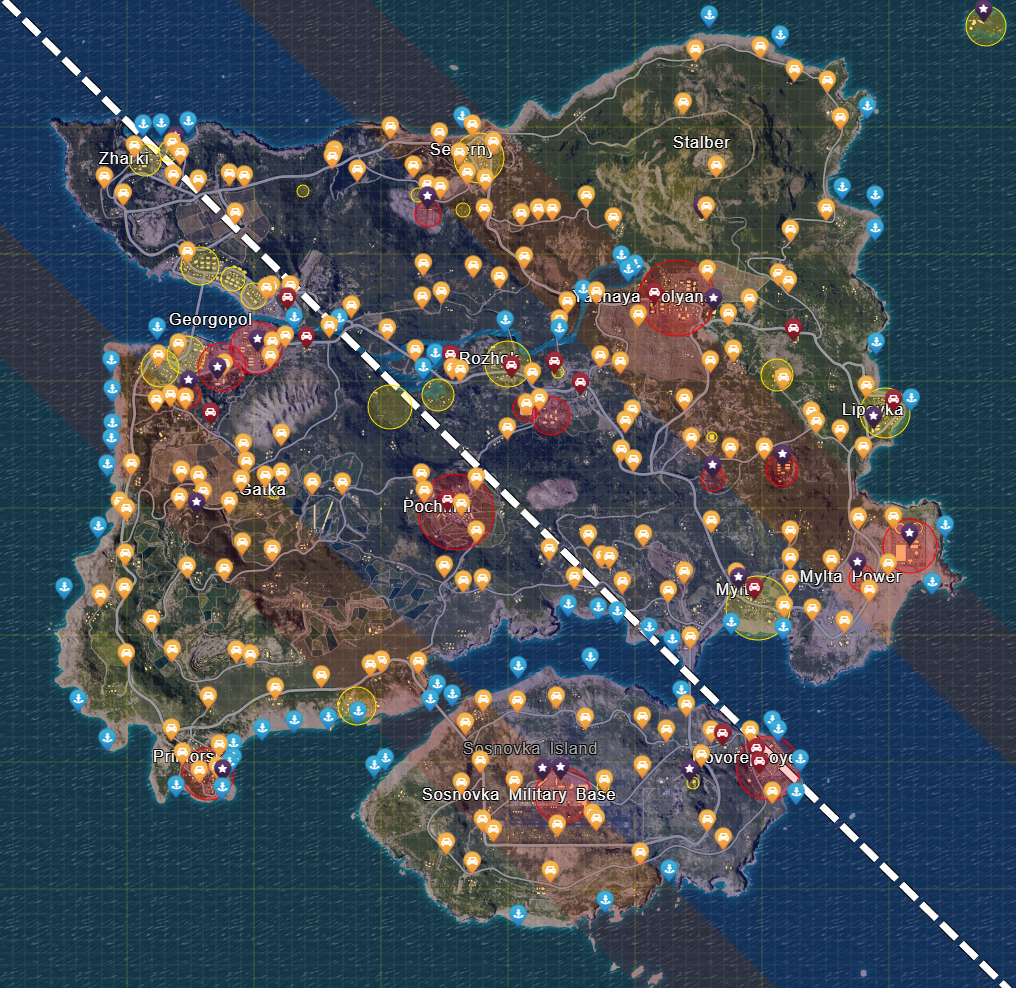 ---