Gday Tenno ZNoDians!
Below is the blueprint for our clan dojo in Warframe:
Click here to enlarge the image.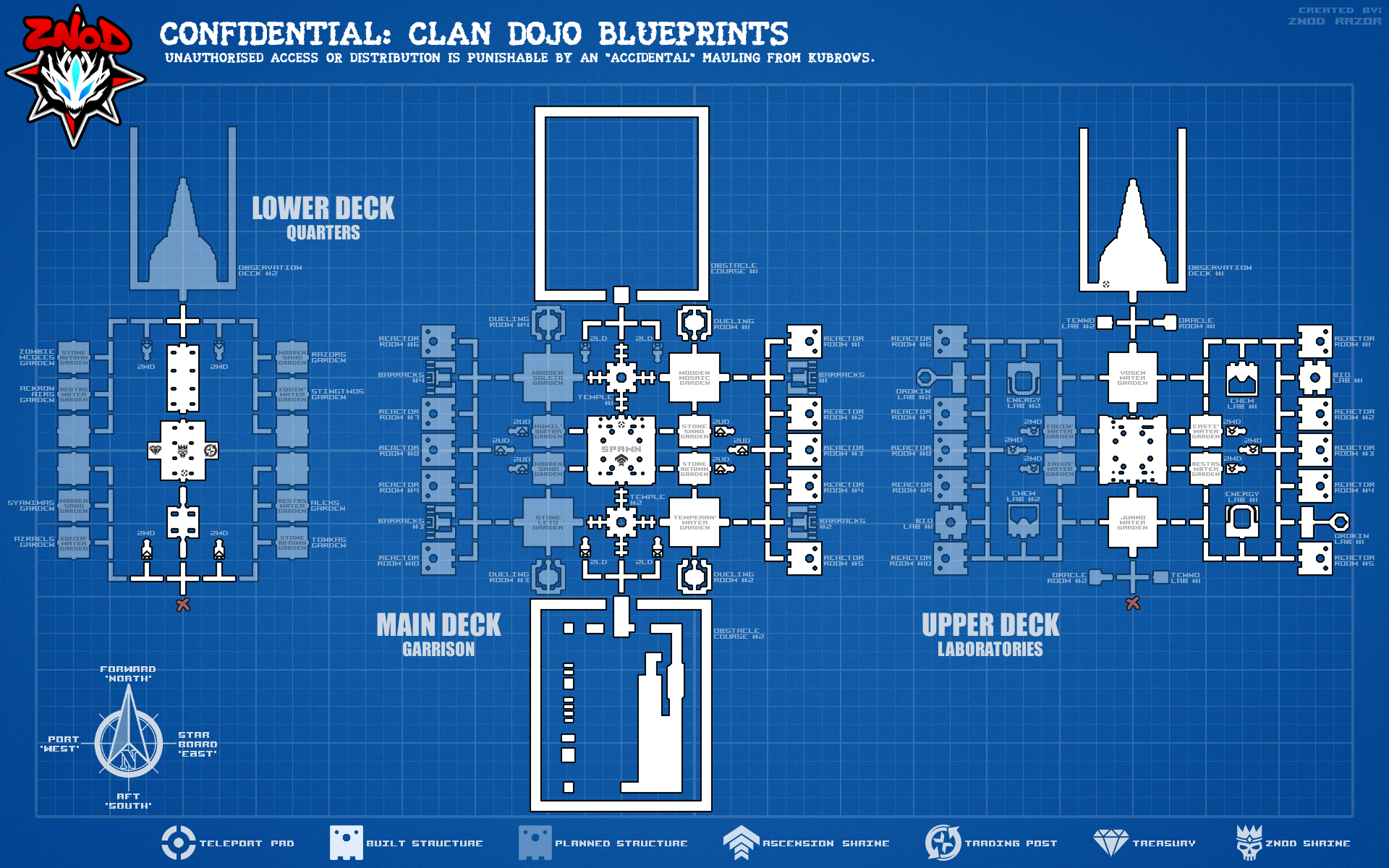 As we expand our dojo I will keep the map up to date and post any changes made to it here.
Also, please feel free to put decorations anywhere in the dojo! The more the better!